Good Morning and Happy Earth Day! Supported by the KCSD staff and OVK, our Student Council will lead our students to pick up trash along the main roads for our annual community clean-up from 1:00 to 3:00 this afternoon. You are welcome to join your students in this significant event. Haa Aaní: Honoring & Utilizing Our Land"
https://youtu.be/e277rS6U14o

Save the date!! Saturday May 7th at 11:00 am we will have the annual Boys and Girls on the Run color run. The color is being provided by the Tribal Youth Program and the run is partnered with OVK's annual meeting which will start at 10:00 am that morning. This year, we are back to inviting all community members who want to run to join us. So break out your shoes, stretch a little, and be prepared to get splashed with some color!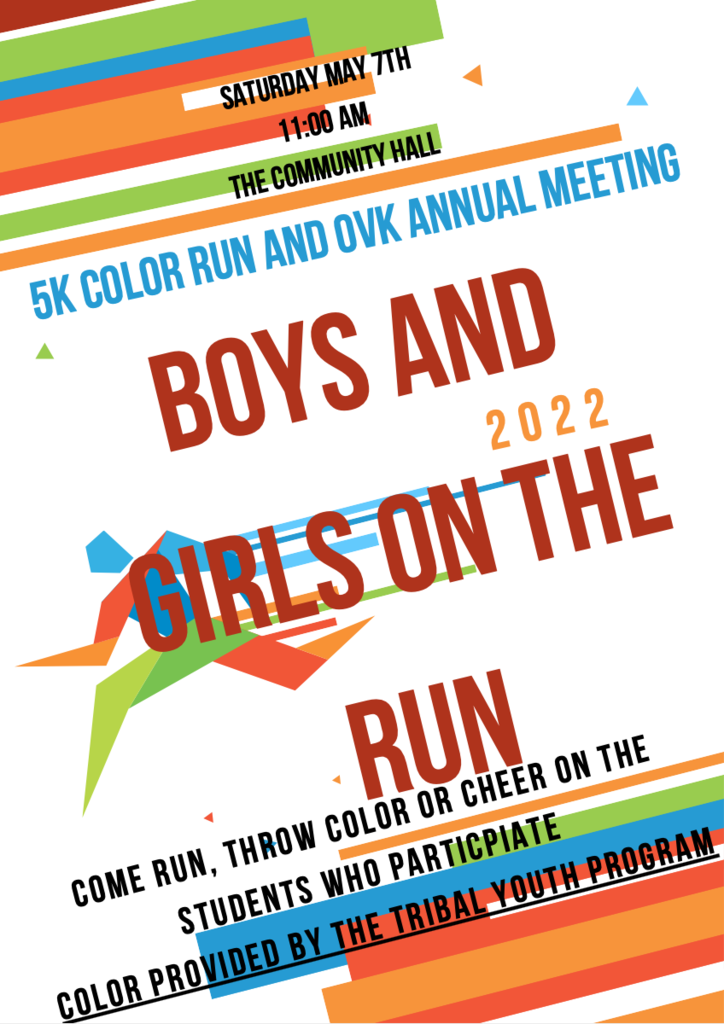 KCSD School Calendar 2022-2023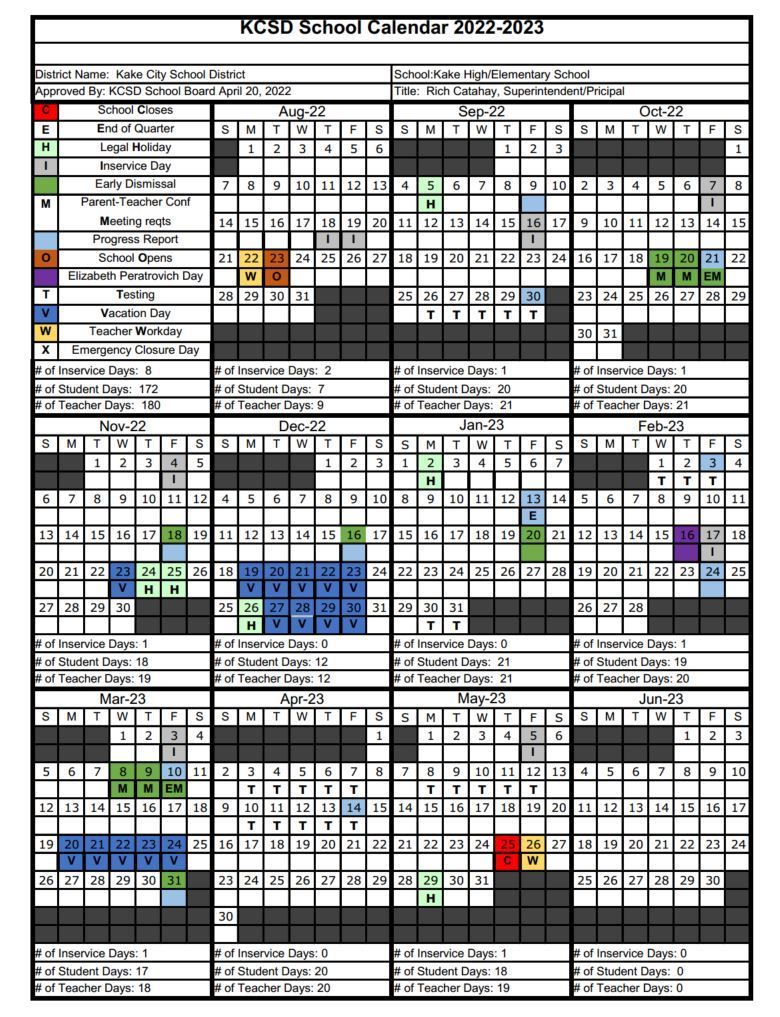 GREEN/Low-Risk COVID Level. Wear of facial masks is optional. Parents, please email
superintendent@kakeschools.com
if you want your child to remain wearing a mask in school. As a reminder: Although optional masking on Green/Low-Risk Level, masking in public is mandatory for five days for those recently quarantined or isolated because of COVID. Also, wear a mask for five days after returning from travel.
COVID CONDITION: KCSD current status is GREEN/Low-Risk COVID Community Transmission Level.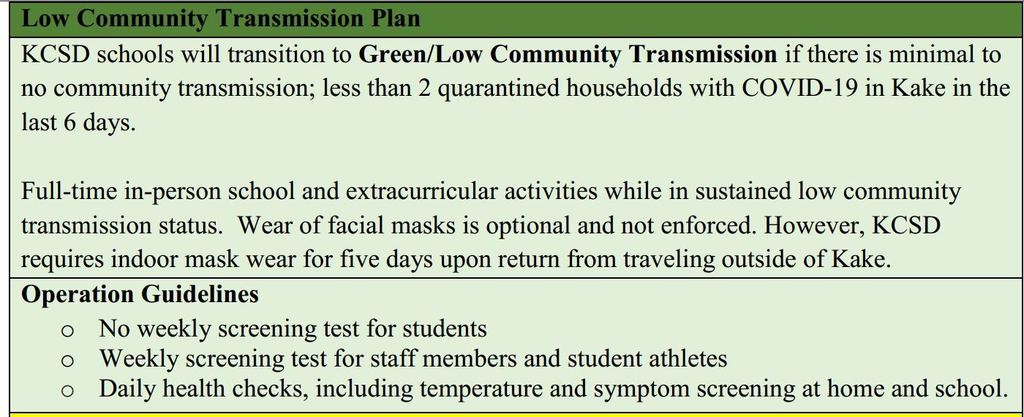 Parents or guardians for students enrolled in Girls on the Run, in order to make up a few of the practices that were missed due to virtual learning, we are going to have a practice Saturday April 2, 2022 at 10:00 am. Please drop your student off at the elementary commons. The practice will finish at 11:00 and we will drive students home. Snacks will be provided.
Goodmorning, Just a reminder on the requirements for your child to return to in-person learning. Also, if you need a COVID testing kit please call me at 907-785-3741 or 907-209-2331. Have a great day!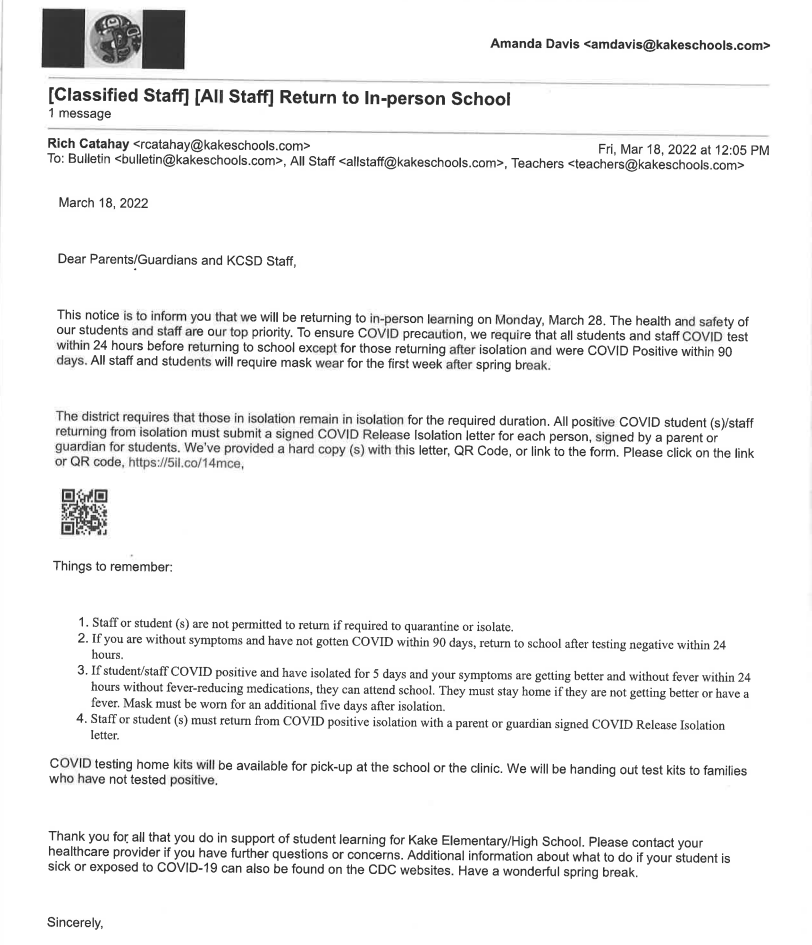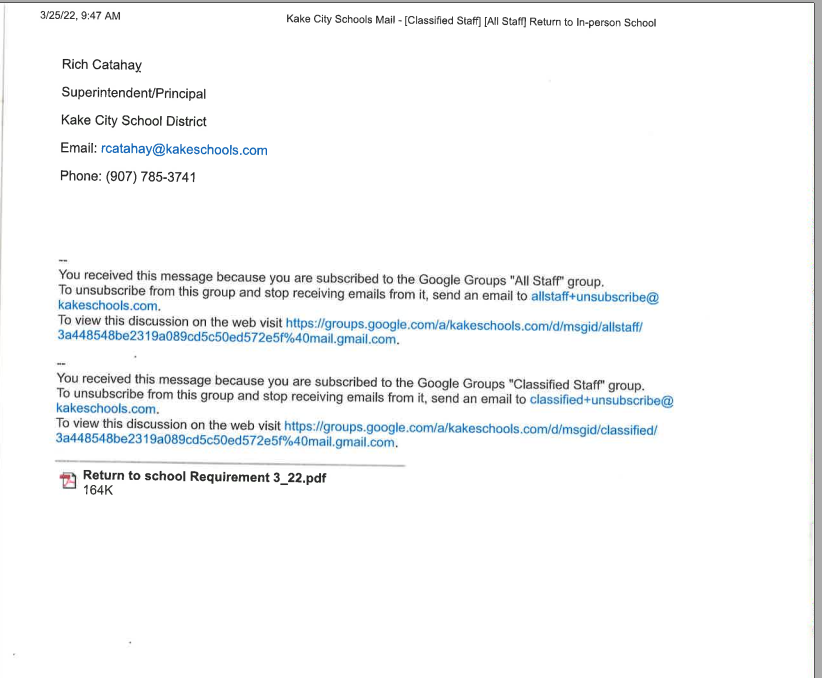 Remote learning will continue through next week. Parents, please pick up your child's learning packet today, 3pm at the Elementary school.
Special School Board Meeting 03-10-22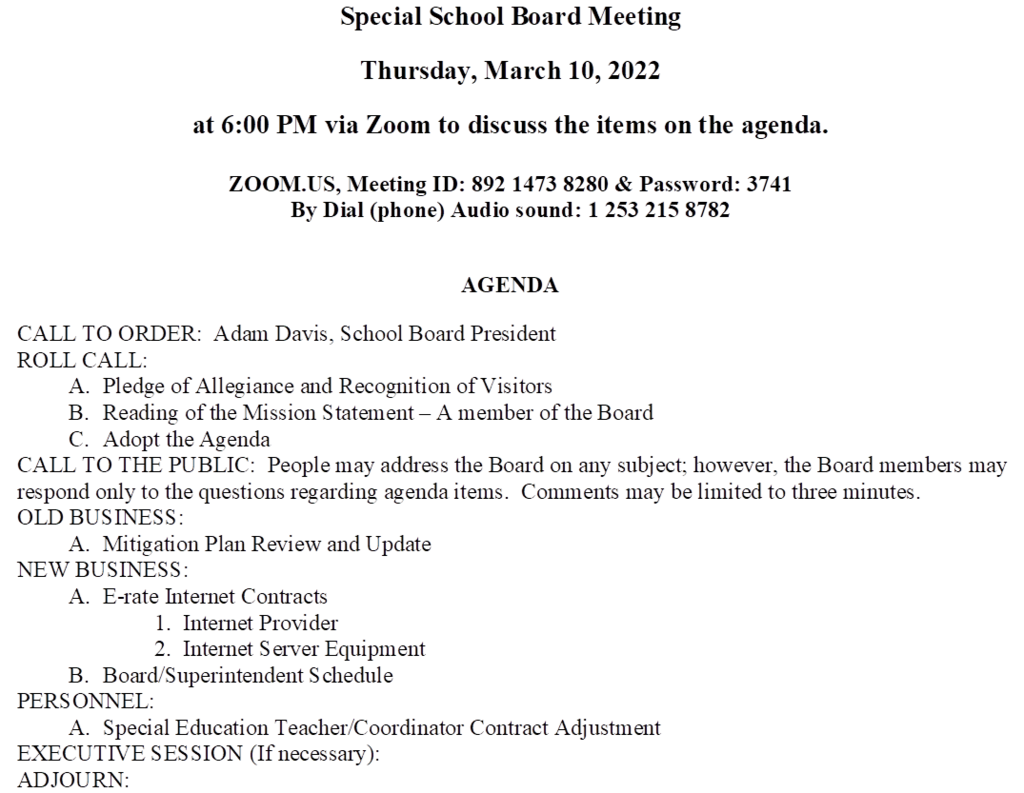 Parent/Teacher Conferences changed to March 30, 31, and April 1. Conference days will be early release days.
COVID CONDITION: KCSD current status is Red/High-Risk COVID 19 Community Transmission Level.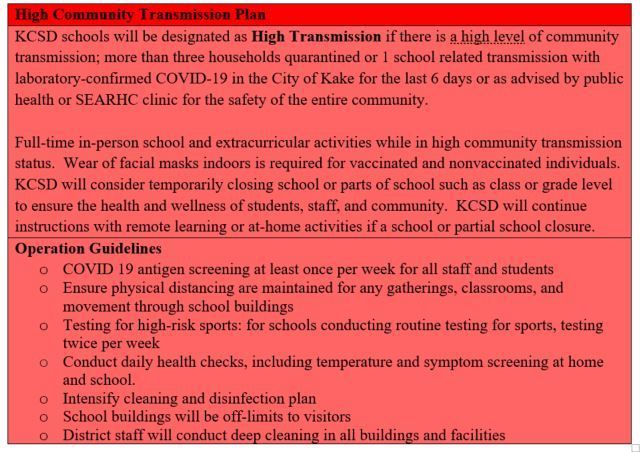 Reminder, early dismissal today at 2pm
03-04-22 Daily Bulletin. Have a wonderful day and a great weekend!!!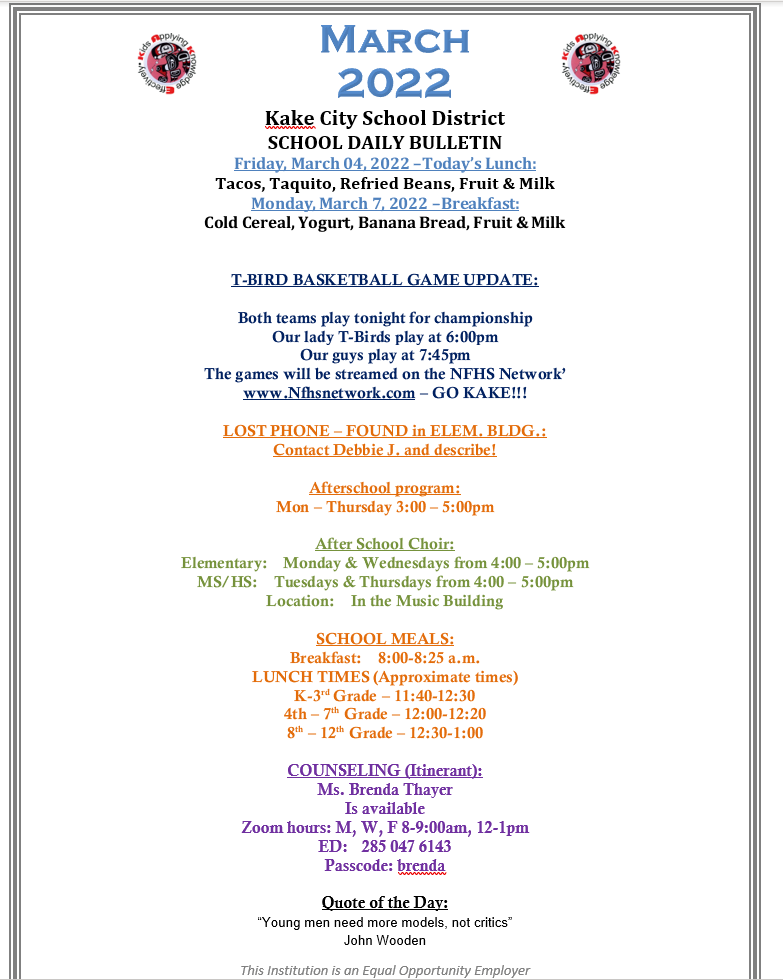 Hello T-Bird Fans, Our Thunderbird boys won their game yesterday against Hoonah and will play the winner of Skagway and Gustavus tonight at 6:15pm. Our lady T-Birds play Hoonah this morning at 10am. Here is the link to stream the games.
www.Nfsnetwork.com
GO T-BIRDS!!!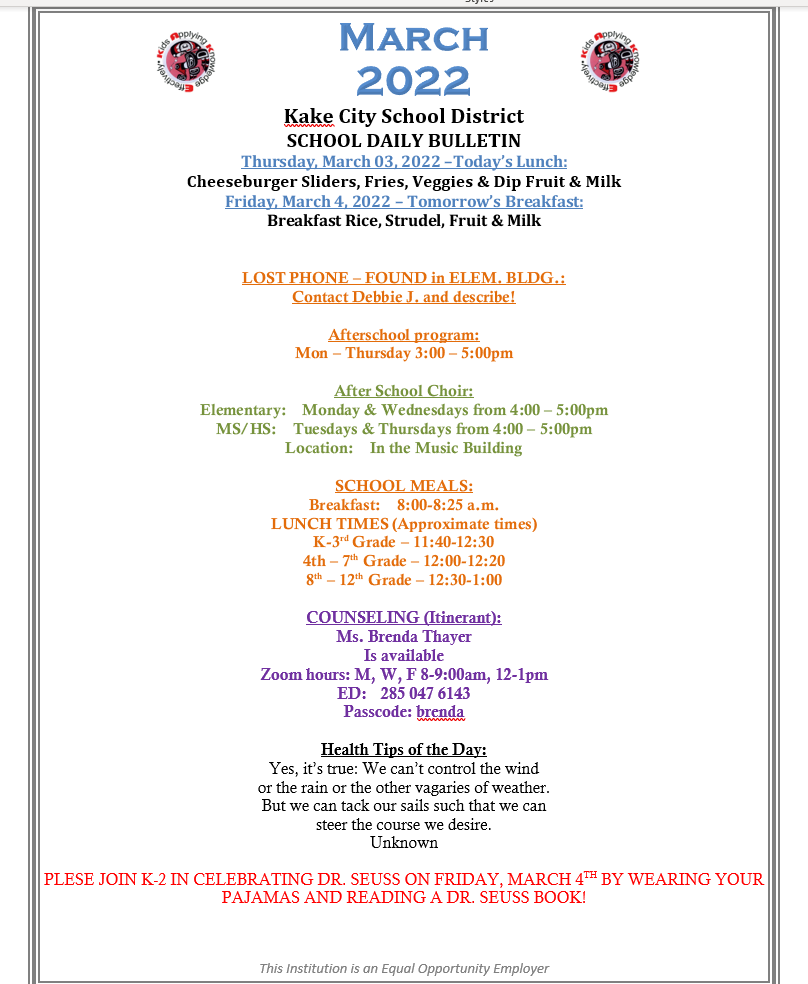 Hello T-Bird Fans, The games will be streamed on NFHS Network
www.Nfsnetwork.com
GO T-BIRDS!!!
Have a GREAT day : )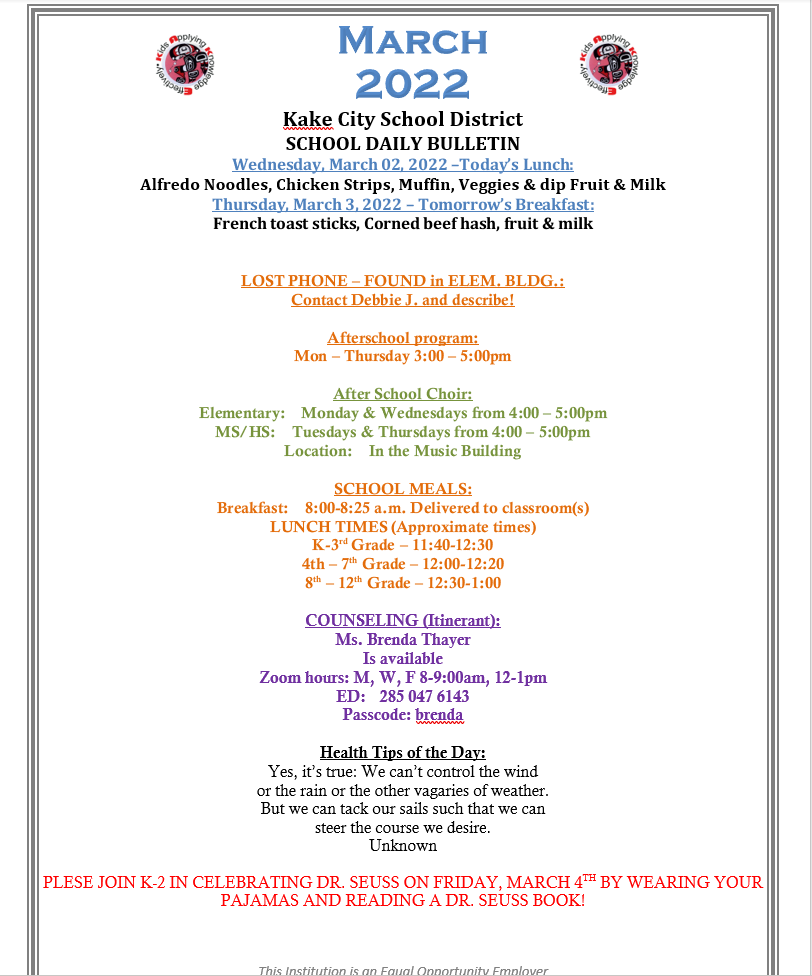 All K-12th families are invited to attend a family clay day. Come with your kids, parents, grandparents, aunties, uncles, or cousins and learn to make some clay cups and bowls with Mr. Lewis this Saturday. Families will stick together in groups and work together to make the clay bowls. This will be from 1:00 to 4:00 in the small gym in the elementary school. Please make sure to wear a mask.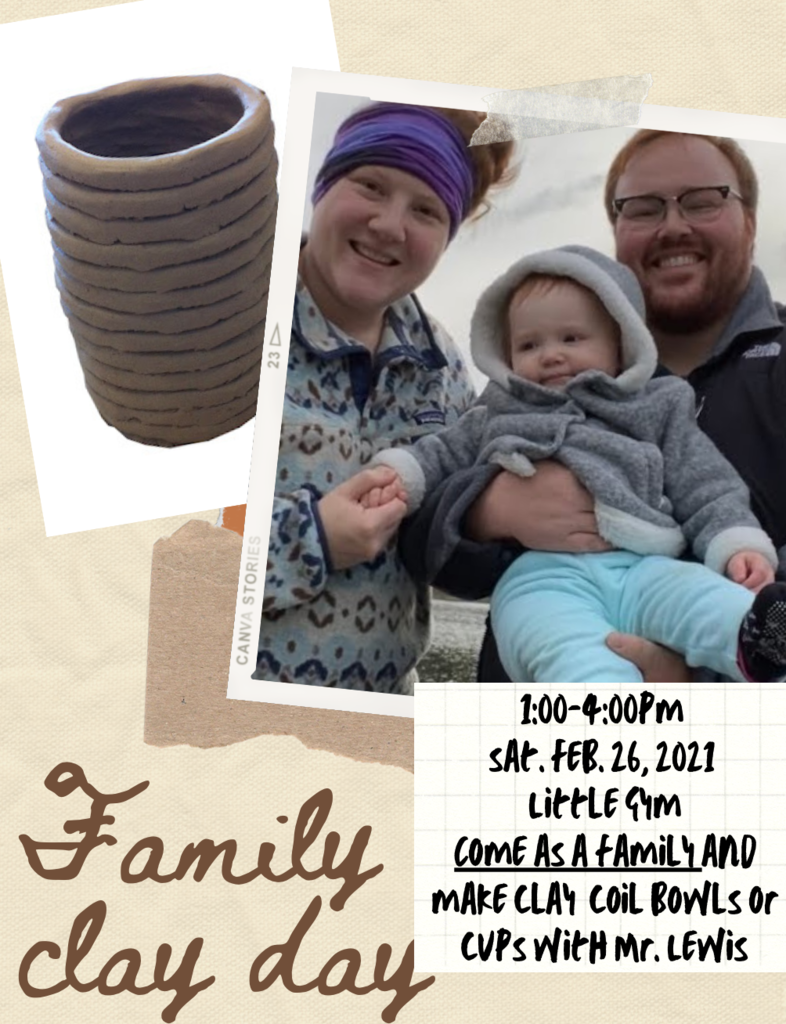 This is a reminder for all KCSD families to take the School Climate and Connectedness Survey. Gunalcheesh to all who have completed it. Family Survey: We value input from our families. You are an essential partner as we continually improve each school's environment. We ask each parent/guardian to complete one survey during February 2022. If you have more than one child attending this school, you only need to fill out one survey. Please click/copy the link or Scan the QR code to access the Family Survey:
https://surveys.panoramaed.com/aasb/230010family
. All surveys are voluntary, anonymous, confidential, and do not ask questions about students' families.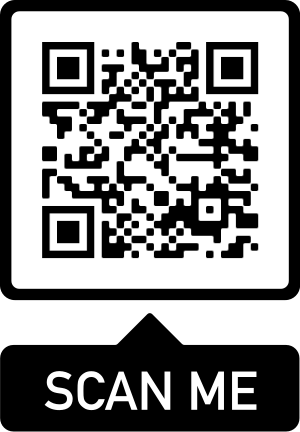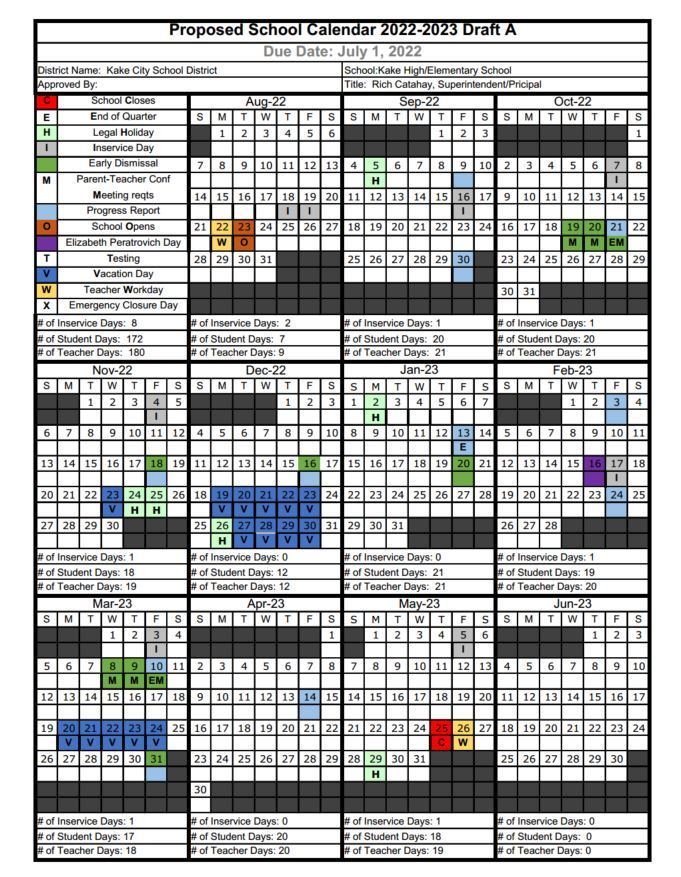 Week 2 of beading will be this week! If you didn't make it last week you can still come this week. All 6th-12th students come and work on your beading projects this Saturday February 19, 2022 in the high school cafeteria.